I just completed a major re-vamp of my comic pull list in Notion, adding a gallery view and calendar view, as well as additional series details. Next up is adding the remaining series on my pull list – I'm seriously behind in my reading and honestly, since the pandemic started I don't have a good grasp on what series I actually follow. I think this new template will definitely help.
Features for version 1.0:
Track series details like writer and artist, publisher, next publish date and more
Track series status (ongoing, hiatus, completed, and dropped)
Gallery View with cover image and status
Calendar View to display the next publish date (to help plan trips to your LCS!)
Space to add notes and track which issues you've read
Some screenshots: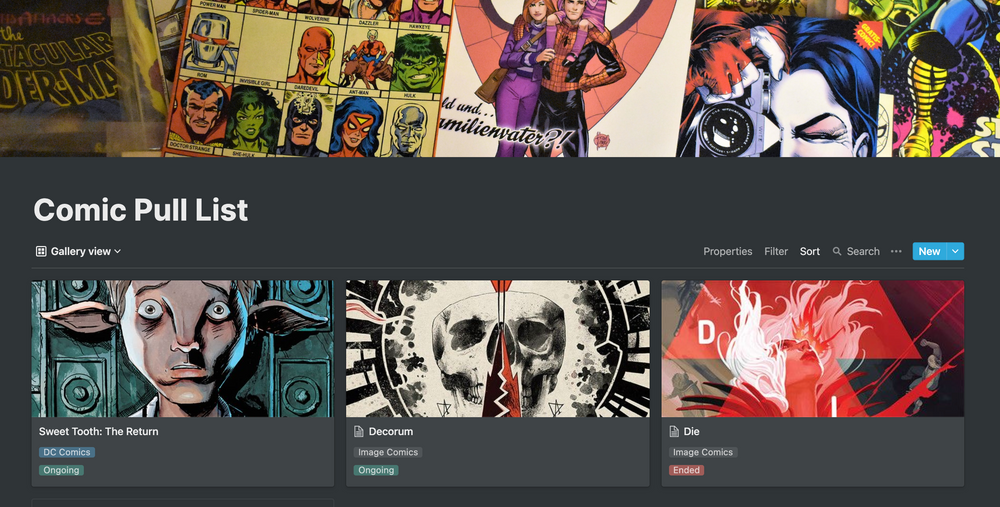 I added a link to my template on our Notion Templates page. Feel free to duplicate into your workspace and customize to your liking. I would love to see how you change it, so please share. Enjoy!